best clipping path service provider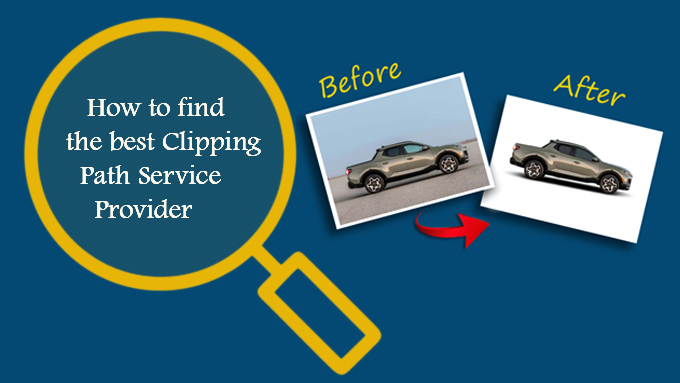 August 10, 2021

3583 Views

3

Likes
Best Clipping Path Service Provider
The best clipping path service provider is play an essential role in your online or eCommerce business. A planner controls human behavior. He influences the thoughts of the human mind, emotions, outfits, hopes, plans, daily requirements, everything. Due to Kovid-19, ordinary people are more interested in finding solutions to their problems through the internet. So the digital platform is getting popular every day in the modern era. Showcasing your product images on the digital platform to draw the viewers' attention with more attraction is the cornerstone of e-commerce advertising. As a top-rated successful merchant, you need to rely on the best clipping path provider to make your product attractive.
Clipping path service plays a vital role in e-commerce advertising. The online business platform has a bundle of images of their goods. Every picture has to be eye-catching. So the clipping path services are inevitable for this. Furthermore, clipping path service is used in posters designing, handouts, banners, inventories, sites embellishment, paper, and magazines image editing, etc., and more. People these days are happier with taking solutions to their problems through the internet. So it is crucial to recruit a perfect clipping path service provider company.
Best clipping path service provider company always offers background removal, masking, retouching, shadow effect, image manipulation, Photoshop color correction, ghost mannequin effect, raster to vector conversion, neck joint service, photo restoration service, and any kinds of image editing services. Anyone can avail of these services from Clipping Path Service Inc at any time.
What is the way to choose the best clipping path service provider company?
First step:
A quick web search can be a great initiative to start because there are millions of clipping path options available on the web. But choosing the best one here can be time-consuming. Even then, if you want to pick up the best clipping path company, deeply research each option that pops up.
Second step:
Ask your acquaintance for guidance. Discuss your colleagues, chat with your peers, or post on social media. Try to find a source that is reliable and fit for the job.
Search around yourself. If you feel comfortable working with someone personally, check your local networks. Browse the portfolio of those who provide these services to see if they might be the right fit. The best way is to contact someone involved with this work.
What to consider when getting your best clipping path service Provider Company?
The creativity and professionalism of your editing services and your company's brand name depend on your quality of graphics design services. You need to be conscious to choose a clipping path or retouching company. You have to know about their other image editing services like image masking, color correction, image cropping and resizing, ghost mannequin, dust or wrinkles removal, reflection or drop shadow effect, photo restoration, image manipulation, logo & banner designing, magazine designing, etc. In many cases, you may need this type of editing. So you need to consider those services first before choosing an advanced quality graphics design provider company.
You have to check their experience, expertise, activities, working capacity, working environment, etc. Besides this, you need to consider their turnaround time, customer service support, pricing, discount, and bulk facilities.
Why choosing the right clipping path service provider is so important:
The main point in investing time to find the best clipping path service provider company is to save time in the long run. If you make a mistake, you'll have to go through the whole process again.
So what situation will occur if you choose the wrong clipping path service provider? 
Some real scenarios:
Missed print in deadlines
Displeasure or even lost clients
Money waste
Competitors enlist their products on Amazon first
They are just a few possibilities. Depending on your workplace role, poorly edited or delayed images can create or break a set deadline, campaign, or other significant milestones.
The worst thing is that some companies are so unreliable that they'll reuse your photos for other purposes in many ways — without your permission or any compensation. So you should protect your assets at any cost.
Why is the clipping path service Provider Company gaining more popularity in the e-commerce sector?
Nowadays, the clipping path is the most suitable service for entrepreneurs for image editing-related tasks. In this modern era, everyone depends on digital shopping portals to buy and sell their products. People worldwide don't want to be stuck in a small marketplace or in one digital platform to buy something. People like to explore with a wide range, but by this time, they seek comfort. That is why eCommerce is tremendously growing day by day.
Meanwhile, clipping path service is a developing industry for its popularity. It is becoming more popular in the eCommerce sector for its inevitable need. Especially some renowned online business websites such as Amazon, eBay, and Wal-Mart use this service for flourishing their business. Many e-commerce dealers seek the best clipping path service providers to expand their business. Usually, they use these images for showcasing their product casually to draw a helpful review of client satisfaction. In this case, they search for highly experienced photo editing experts.
None can deny the necessity of clipping path services because it helps the customer decide to buy your item. The best clipping path services will keep you far ahead of your competitor. These services make the pictures more relieving and great. Thus it can draw the attention of customers quickly. Many ornament stores have online stores that need photograph clipping services. So, they can display their products on online platforms as more attractive and eye-catching. Different stores marked with design and lifestyle require multiple clipping path services. So it is undeniable that clipping path service providers are gaining more and more popularity in the e-commerce sector.
Moving forward with the best image editing company:
Choosing the right clipping path service provider is an essential task. If you don't want to waste your time and money, you have to be more conscious to choose one. Find trustworthy options by asking your acquaintance on social media and in industry publications. And judge these things when selecting your options:
Quality: Do they have any quality assessment work?
Costs and Payments: Make sure first that it doesn't cross your budget, and they offer a reliable and secured payment method that works with your business.
Services list: Do they meet your needs and find a provider that can grow with you.
Turnaround time: How they maintain their turnaround time and don't forget to ask their rush fees!
Customer support Is it around the clock or not.
Bulk order size: If you have many images, a single individual might not be able to keep up with it.
Ethics: You should be satisfied by whom you work with.
Tags:
Related Posts