Maximum online customers like to see product photos on white background. However, photographers busy working with many clients to get white background on photos are demanding for them – if the subject has hair. Therefore, we offer image masking for get white background at affordable. As a result, you can focus on increasing your business instead of editing pictures.
Today's customers want quality photos, and so do your buyers. So, inspire your buyers on the first step with high-quality edited photos that rescue every hair or fur detail. Our company is providing advanced image masking service for the last ten years. We will able to edit 5000 images for image masking in a single day. So, don't worry about timeline and work quality.
The fine details of the hairs make it laborious to perform background removal with a clipping path. But photoshop image masking can achieve it exactly. Our professional masking team has vast knowledge in photo editing. So they used advanced image masking techniques when the clipping path is not performing to get a white background
It is an advanced technique of graphic design that proposes to remove the background from an image. It helps to hide some parts of the picture and reveal some details. Image masking is a necessary technique if you want to improve the image quality of your eCommerce product. It is a unique and alternative way of clipping. The image mask helps to remove the background if the clipping path service is not enabled.
There are three types of Photoshop masking, and they all play an essential role when the image mask is needed to remove the background. Here below described those for a better understanding.
It is a primary tool of photo manipulation; they provide improved control over photo clarity. The most amazing tool in Photoshop for Photoshop users is the layer mask. It's like a masked ball mask. These masks hide some parts of a photo and reveal another. Similarly, Photoshop layer masks can use to remove backgrounds from an image.
People refer to layer masks when the image needs to Mask in Photoshop. There is confusion, but layer masks are very easy to use but only understand their opacity. It allows us to make any part completely invisible or visible. For example, if we fill in the black color on the mask, that part of the picture will be completely transparent. It means it helps to make the bottom layer visible. If we paint the front gray, the image will be partially transparent, depending on the % chosen for the gray. If we use a soft brush, the edge of the image will be smooth.
Alpha Chanel works with color values for pixels in a photo. An alpha channel help to identify areas of an image, such as identifying transparency or conserving a saved choice. An alpha channel is an extra "layer" in the Channel panels that monitoring the clearness of specific colors. The Channels contain RGB color default, but we can also create new elements that can ordain the opacity for an object in a photo.
Would you please go to the Channels panel by clicking on the tab to create a new alpha channel? If you do not show this tab, then go up to the window from the top bar menu and click Channel menu item. It is an easy process. Alpha channel helps to remove background from image accurately.
A clipping mask allows using the shape of a layer to mask layer over it. Clipping Masks are another effective way to control the visibility of layers in Photoshop. It is similar to Layer Masks. Although the end output may look the same, clipping masks and layers masks are far different processes. Clipping Mask uses the content and transparency of one layer to monitoring the visibility of another. It is a group of layers to which a mask is used. In the clipping mask, the bottom layer defines the visible area of the whole group.
For example, assume you keep a shape in the bottom layer, a photo in the coating on it, and text in the upmost layer if the image and text appear through the bottom layer; shape and text take on the bottom layer's opacity.
Why Is Image Masking required in photo editing?
Masks help control the edit orientation where an image takes up an area. Photoshop masks help to refine your exposure through specific edges or make certain parts of an image completely transparent. Photoshop masks are essential for the best results in a wide range of photo editing sectors, such as:
Remove from the background image

Mix multiple photos

Configure any photo in size

Adding clarity to a photo

Photo Reconstruction

Editing a specific field

Cut photos for fur images
Photoshop masking is essential when editing photos. It isn't easy to edit a specific area of ​​your image without it to get quality results. For example, if your RAW photo background is brighter than the foreground, it will be difficult to claim the same editing adaptation on both sides. For the darker foreground, it requires different adaptations other than a bright background. By photo masking, we can notice the dark parts by leaving the bright parts of the image in the dark. After applying various masking, you can get a more professional look in the editing and get balanced editing of your photo.
The required area of image masking:
Professional photo editors can easily change masks later if they need editing. However, if photo editors remove backgrounds from an image with an eraser tool, it isn't easy to bring them back for future editing use. However, if they use masking the picture, the editors will edit the image in the future
Hide and Reveal Photo portion, by Image Masking:
As mentioned before, by image masking, we can hide or reveal a photo portion quickly. Photo editors can accomplish this effect using a soft masking brush tool. Sometimes, designers can control the transparency of an image's parts, as like a bright sky. If needed, a shiny sky area can be created to look dimmer by making the space semi-opaque by brushing the area with gray. Of course, there are many alternative techniques for this purpose, but Image making is relatively simple.  
To change a portion of an image:
It is a common thing that people want to change the unattractive portion of an image to beautifying a photo. For example- sometimes eCommerce buyers wish to alter a model garment's color, called a color correction. By creating that photo area visible, a Photoshop mask can be done. Then, change the specific parts you need, like color correction, adaptations brightness, contrast adjustment, and many more.
To Replace or Remove the Background
Photoshop masking can be used to remove the background of a translucent object. It is beneficial for removing the background of glass types of photos. Most background removal companies apply image masking to replace the backdrop of muslin cloth, containing some transparency. 
If you want to make collages, photograph in Photoshop, so image masking gives you the best opportunity. In addition, it can have an intriguing effect on your collages' pictures.
How you create Mask in Photoshop
For this instance, we will use a simple masking technique to blend two various photos. With a layer mask and the brush tool, you can fastly integrate a blue sky into a picture. Follow the step by step technique:
Step1: Make a new layer mask On the Layer
Before creating any elective masking adaptation in Photoshop, you need to make a new layer mask. So first, select that layer you need to mask. And click the layer mask icon on the Layers Panel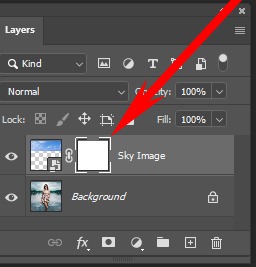 Step 2: Adjust Layer Mask with Black Brush
A new layer mask will everything is visible because it has white by default. For this reason, you need to paint black on the cover to make transparency. Take the Brush tool from your toolbar.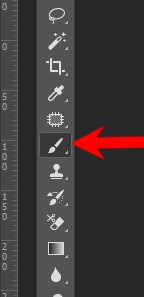 And make your foreground color black. Painting it into a white layer mask will create sections of the layer invisible.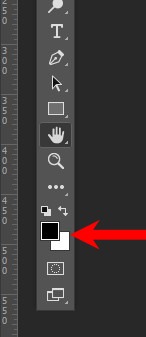 Keep ensuring your layer mask is selected.
Now start painting over the areas of the layer you want to make invisible.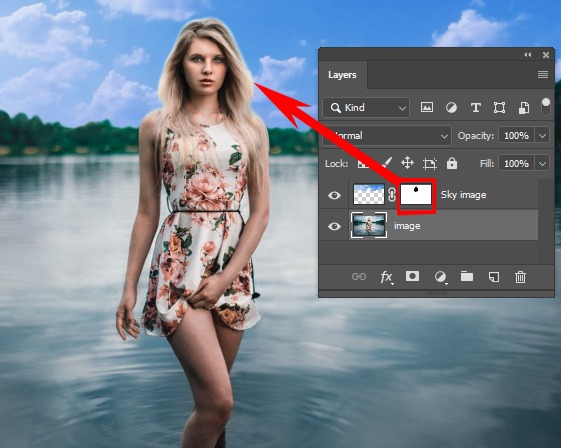 Step 3: Refine Layer Mask to blend adaptation
Carry on painting over the portions of your layer that you want to create invisibly. Keep attention to your brush setting to get different results, if needed. We recommend using a soft round brush for most masking adaptations.
Go to your layer mask and check how there is black painted over the white.
I would suggest using a soft round brush for most masking modifications in Photoshop. It defines where your layer is visible or transparent.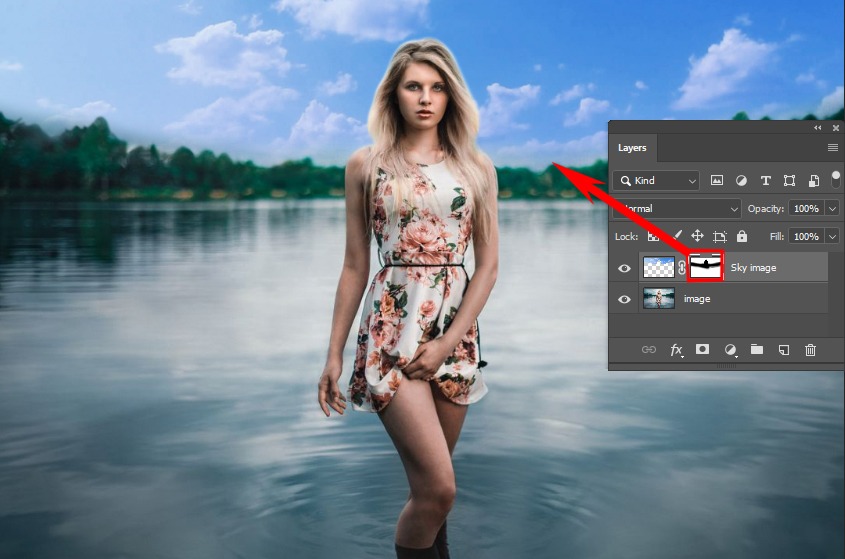 After finishing all of the tactics, you can see the sky has been blended into the photo.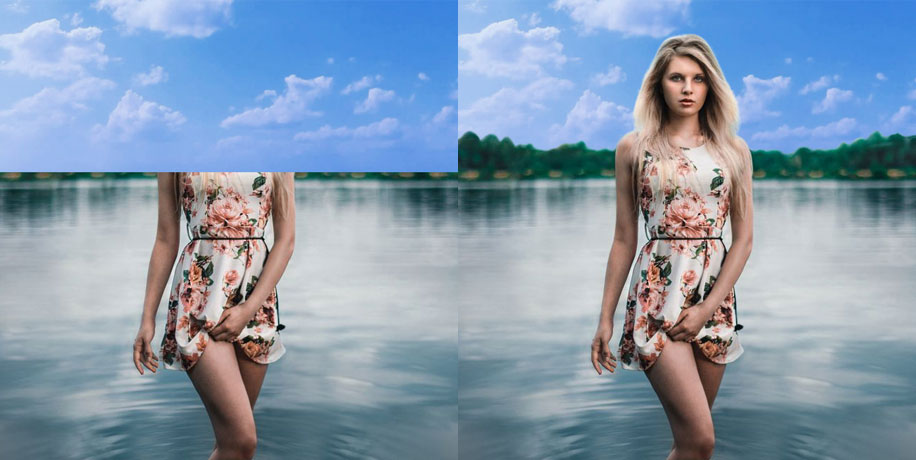 When to use photo masking service
To comply with the requirements of eCommerce marketplaces like Amazon and eBay.

When the images have fuzzy edges

If the background of the images is transparent, such as glass item products
When not to use Photoshop masking
If the image has sharp edges, we suggest using a clipping path instead of image masking.

When the background color and the product image color will be identical
Who needs image masking services?
If you want to remove the background from an image with hair or fur, image masking will make it more correct and professional-quality output than clipping path. However, it is tedious work to undertake, generally on large batches of photos. Keep attention to make the best quality edited product photo that looks realistic because consumers will buy the product by seeing your product photo online. 
Image masking permits photo editors to isolate the product and remove any unwanted object from the background. It also helps to make a nice look to all product images for your brand or your clients.
Whatever you have one photo or a large batch from your last photoshoot, an advanced image masking service will help you focus on other issues in your business -to get more benefits.
How Image Masking Service Helps Drive E-commerce Business?
We live in the digital age, and people feel comfortable buying products from the digital platform. But they cannot see or touch your products before they buy; they depend on product photos features to decide. For this reason, having polished and high-quality images of your products and services helps to make the best impression.
Image Masking Service at Clipping Path Service Inc
Clipping Path Service Inc is a top-class photo editing firm and provides all types of Photoshop services worldwide. Image masking service is the essential service that we are providing reputedly for the last ten years. We built a professional team for image masking tasks. They are highly skilled and creative and know advanced image masking techniques. And they quickly understand the work instructions, so we assure you that you will take the best quality Image masking from us.
After observing your images and requirements, we select the most qualified designer to meet the highest standards you need. As a result, you will find professionally edited photos that will delight you and increase your sales.
Unlike many other suppliers, we do everything manually figured out. We know the consequences of automation and tools and how they can hurt your reputation. Today's customers demand quality, and we also do Clipping Path Service Inc.
Our starting price is for a photoshop hair masking service, only $0.50USD per image. For the completive price and work quality, our customers are satisfied to work with us. We don't compromise our work quality, although our price is affordable. As a result, our buyers are writing their successful business stories by taking our image masking services. Get professional image masking service for complex image background removal for hair or fur, transparent and translucent objects.
Before making an order with us, you can take a free trial for checking our image masking quality. Our customer support available to serve you 24 hours. So, if you have any questions about our image masking services, feel free to contact them.
General FAQs Of Image Masking Service
What is image masking service?
Image masking service is a advanced technique for removing background from an image.
When image masking service need?
Donec pulinar magna id leo pelsque perdied digssim rhoncus ex at uis eumod eros vitae lausce auctor cctetur bulum turpis molestie nam et sapien lacinia varius odio lobortis duras eu egestas magna perdied digssim rhoncus eumod eros.
Which software you use for image masking?
How many Images you can edit per day for masking?
We will able to more than 5000 images per day for image masking.
How much cost for image masking?
Our starting price for image masking only at $0.50USD per image.