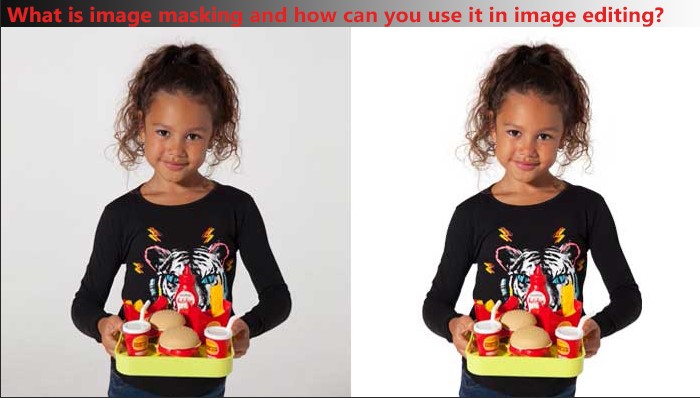 What Is Image Masking & How Can You Use It In Image Editing?
The image editing term "Masking" develops for the image post-processing task when the clipping path technique is insufficient to bring the optimum result. For instance, photo editing tasks for the most sophisticated portion of any image like hair, fur, or fuzzy details of the model, product of wools, etc. The state-of-the-art masking techniques demonstrated by Photoshop expert designers ensure that every detail of the context holds intact, and this is done very tactfully. For example, even though the fuzzy edges are closely mingled with the existing background. A masking expert promises proper background isolation without compromising any subtle details, nothing left behind or lost.
What is image masking?
Image masking is a modern image post-processing technique used to separate a context from its original background and make the image unique or add a suitable background. For example, it is implemented to remove the backdrop of a photograph with blurred edges or hairy portions.
Using Adobe Photoshop or Lightroom software, anyone can eliminate, extract or detach a product image from the rest of the image using the image masking service.For example, an image masking service is applied with fuzzy details like hair, fur, or any sophisticated edge where only clipping path service is not enough for the accurate background removal case.
Types Of Image Masking In Image Post-Processing Tasks
There are a variety of image masking process we use in Photoshop, depending on the image difficulty. There are five of the common masking types found in Photoshop. They are Layer Masking, Clipping Mask, Alpha Channel Masking, Vector Masking, and Gradient Masking.
Layer Masking
Layer masking is the primary type of mask when people talk about masking in Photoshop. Using this masking, we can hide or reveal sections of images. When we change the opacity of a layer from the layer panel's slider, the opacity of the entire image will be changed.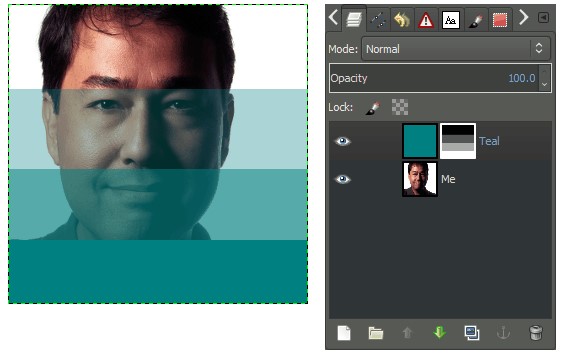 But using the layer mask, we can change only the layer's visibility. We also can make any section completely invisible or partially visible. So, if we mark with black on the mask, that portion of the image will be transparent. That means it will be visible beneath the layer. On the other hand, the image will be partially transparent if we mark it with any grayscale color. If we choose for the brush depending on the % gray color, and if we choose a soft brush, the edge transformation will be smooth.
Clipping Mask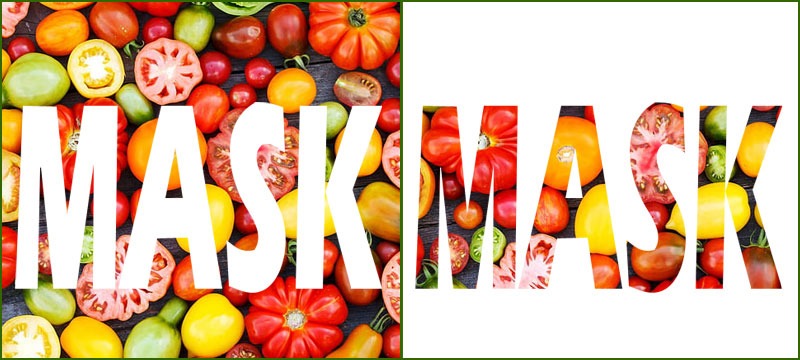 It allow you to isolate where one layer is visible and confine it to another layer. An outstanding example is that when you want to draw a text layer with an image in Photoshop, you can apply a clipping mask between the image and the text. Consequently, the idea is only visible within your text layer.
Alpha Channel Masking
Each image has its unique attributes for cutting off backgrounds. So different methods are applied to remove the background. Alpha channel masking is a complex process of doing a mask. Describing another two above types of masking are pretty simple. When we need to mask the hair and furry edges, it becomes tough and time-consuming to mark those areas with brush strokes. But if the object and the background have an adequate amount of contrast, the alpha channel masking method will be easier to apply for a possible result.
The alpha masking method uses the color layer in your image to separate sure edges based on their color contrast. Using this contrast to transform your photo into black and white, you can easily mask a complete background or select your subject.
By applying this mask, you can easily select the complex edges of someone's hair or perfectly cut out all the fuzzy leaves from a tree. Nowadays, many photo editors and photographers use this mask to make accurate masks around edges that wouldn't be possible to select otherwise.
Vector Masking
To understand vector masking, you first need to understand the difference between the rasterized and vector layers. It is used in graphic design to maintain the sharper edges of your images. Instead of creating pixel-based masks, vector masks are resolution-independent paths drawn up with anchor points using the pen tool in Photoshop.
If you want to work with the text or graphics, using vector masks always maintains a sharper edge when saving your files as PNG or SVG files. And masking is an essential part of image masking service in Photoshop.
Gradient masking
Gradient masking is the last type of mask in Photoshop we are describing here. It is similar to layer masking, without gradient adjustments instead of brush tools to refine your layer mask. However, the method provides a unique advantage when mixing combinations because you can change visibility and clarity. Here, you can make part of your layer transparent or blend an adjustment near the edge of your image.
Gradient mask is created by applying a gradient tool adjustment onto a layer mask in Photoshop. Then, using the black and white color in your gradient, you can make non-stop transitions on a layer mask. It is a very tricky and time-consuming task. But the final result of the gradient masking is outstanding that will enthrall you.
Different Tools in Photoshop for Masking
Image masking is the most crucial skill you must know to be a Photoshop photo editing expert. Photoshop experts use various advanced tools and techniques for image masking in the modern era. Professional photo editors and photographers are using these tools in different circumstances. In reality, Adobe Photoshop offers a thousand modes of creating and modifying the images on the image manipulation tasks. But we frequently use only some feasible tools and ways to cope with the masking images.
Adobe Photoshop and other image post-processing software have various image masking tools. Generally, Photoshop design experts use the following tools to overcome the image editing difficulty on masking criteria. Background Eraser Tool, Selection Tool, Brush Tool, Masking With Channel, and Masking With Clipping Path is commonly used by image editors.
The benefits of image masking service
It allows you to edit your image as you wish. Every photo editing sector need image masking service.The other critical real-life benefits of image masking services:
Separate the desired image: 
With this technique, the photoshop graphic designer can isolate your photos and cut out unwanted objects. It can assist you in extracting the image that you want. You can also crop the picture from the background very quickly.
Manipulating the images:
When you need to show your product image and services in print advertisements like magazine covers, brochures, and banners. It gives a touch-up to your product images to improve their visibility and effectiveness.
Set customized background:  
Using image masking, you can turn a dull image into an eye-catching and attractive photo. Furthermore, you can set customized backgrounds in your pictures to make them look beautiful. For example, the product image is highlighted by changing its background color theme with the help of image masking.
Ecommerce product enhancement:
Image masking is a modern technique commonly used by e-commerce business owners for marketing their products. You can make attractive and enhanced product photo with the help of image masking.
Where you can use image masking in photo editing
Image masking is used to control a photo where editing needs to be adjusted. For example, you can use the services to refine your adjustment along a specific edge.
A comprehensive layout of image masking used in image editing services:
Combining Multiple Images
Selectively Applying Adjustments
Enclosing an image into a shape
Enhance or blur the selective part
Adding transparency on the edge of an image
It will be impossible to edit a specific part of your photo without masking during photo editing. For example, applying the same editing adjustments to both areas would be challenging. So, there will require a different adjustment for the foreground than the more colorful background. Using image masking service, you can easily edit dark areas without touching bright areas of your image.
Final Thoughts
Image masking is an essential part of Photoshop image post-processing services for professional photographers and image editors. So, if you are involved with the image editing tasks, you can't neglect the importance of being an expert in image masking. Unfortunately, the details about image masking services in Photoshop shown above in this article are not as easy as you think. However, suppose you want to get a quick and easy way to extract a subject from a furry image. In that case, the Photoshop image masking service will help you get rid of your desired results quickly and with the best outcomes.