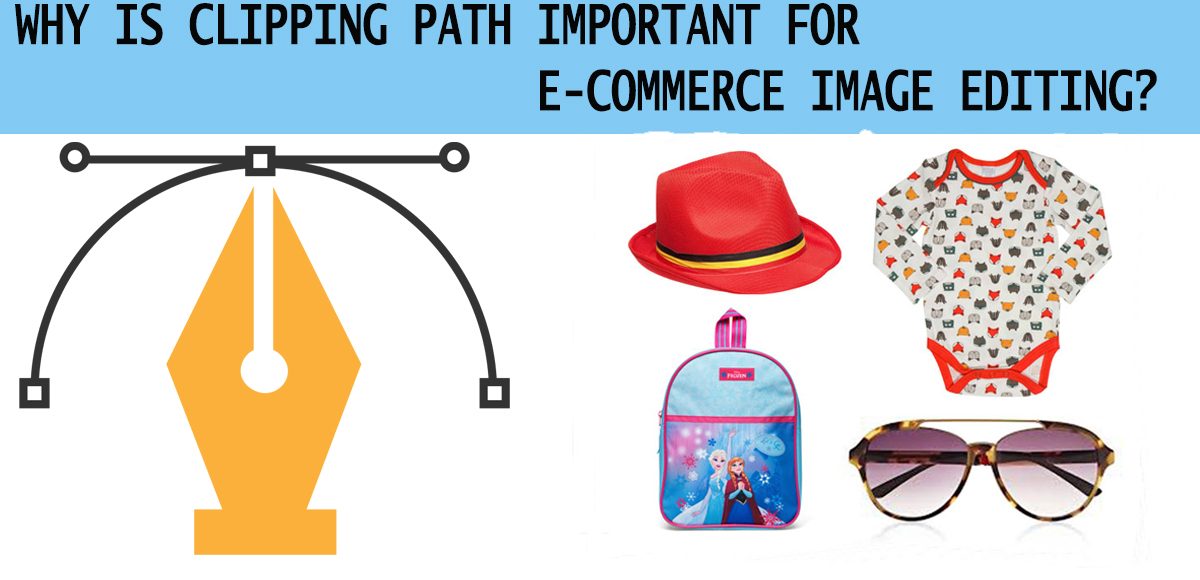 What is Clipping Path and Why is Clipping Path Important for E-commerce Image editing?
The importance of image post-processing services and its demand for e-Commerce product photography is increasing daily. It has a significant impact on the online shopping of attractive online shoppers. However, the performance of Photoshop operating largely depends on different techniques. It takes enormous effort to master those. One of them is a clipping path or deep etching.
In this article, we will demonstrate this integral technique of photoshop and show you how to do it in Photoshop.
What is Clipping Path?
A clipping path is a modern image editing technique or a close vector path that allows you to cut out a 2D object from its background. After implementing the method, everything outside the path gets removed. And finally, the cut part stands alone.
In e-Commerce image editing for product photography, the fundamental use of a clipping path is to remove the background from a product image. The path is drawn around the product so that it can be placed on another background or saved as a transparent image. Clipping a product image is also called "etching," "cutouts," or creating a "silo" (short for "silhouette").
What is the Purpose of Clipping Path?
As an important part of Photoshop for image editing tasks, clipping paths are implemented on various image editing tasks. Some areas where it is used most are as follows-
Cut an object from a Background
Changing any part of a picture
Changing the background color of an image
Removing unwanted objects from an image
Highlighting a product on a webshop gallery
Adding a particular object on a distinctive background
And so on.
Why do you outsource the clipping path service?
Creating a clipping path to perform image cutouts is a time-consuming task that involves a lot of zooming and clicking in Photoshop. It is a repetitive and tedious task that can hinder eCommerce photo editing and retouching – but it is necessary. Fortunately, since the product images are digital, clipping is suitable for outsourcing.
Outsourcing can be another name for convenience, a great way to get hassle-free professional image editing work. The reason is that the benefits they get are worth their time, money, and skills. Let's take a look at those benefits here-
Improvement of Productivity 
Every company wants to improve its productivity. However, achieving this requires time and effort to focus on it. Outsourcing can be a unique solution to improve your productivity.
Cost Cutting Solution 
Outsourcing such a sophisticated service has always been considered a low-cost solution, much less than the cost of production.
Risk Reduction
There is no risk, no gain. Even so, nobody wants to take risks, something that has no prospects in it. The best image editing service providers are highly experienced and equipped enough to provide you with your desired quality services.
Expert's Service
The real deal is here. Even though many service providers in the image editing industry claim to provide the best services, we highly recommend you check out their experience to ensure expertise. A service provider, who has many years of experience, is sure to serve you the best output.
Why is Clipping Path Important for E-commerce Image Editing?
In the twenty-first century, shopping is completely online-based and way more competitive. So, you need to showcase your product images online in a more attractive and eye-catching way. A clipping path is a more convenient way to extract any objects from their Background. Moreover, it is highly effective for a perfect selection of any complex image of your e-Commerce product by drawing the pen tool on the edge of the picture. So, if you want a transparent image for your e-commerce store, you require a clipping path. Naturally, the paths allow you to eliminate unnecessary parts of your pictures and make them more realistic and eye-catching for your consumers.
Every e-commerce business owner knows these, and that's why they look for professionals who can do these jobs perfectly. So, how important is a clipping path to make them this enthusiastic? Here's we will try to know-how-
Eye-catchy Images Help Raise Sales-
Products having good images online attract more viewers. Thus it increases product sales. A slight touch-up of the clipping path can dramatically bring out an eye-catching look. That convinces potential customers to pay heed to the product and helps increase sales.
Stay Ahead of The Game-
Online is a vast platform, and also the competition there is scary. So it would be best if you were prepared not to lose track, stand yourself out, and convince clients. Hence, the first weapon will be extraordinary images.
Good Products Show Good Images-
As consumers, we don't risk buying a product that's not visually attractive. So, why will others? Everybody says quality products have quality images. But, in product photography, raw photos don't always show the natural product's look. That is where a clipping path can make a difference by making the product evident.
Good Images Establish Brands Value-
For being a brand, you have to be consistent in a good trait, which will help you gain recognition. Uploading good images on your website can assist you in remaining consistent. As a clipping path enhances your e-commerce product image look and retains the quality, brands can satisfy the potential viewers with lucrative product photos.
I hope this article described the Clipping Path and its importance in the e-Commerce sector very well. If you still have any questions, please leave a comment below. I will get back to you as soon as possible.
Thank you for reading with patience.