Clipping Path is a supreme technique that is used for removing background from an image. It is utilized by eCommerce businesses, media agencies, Graphic design, Photo studios, Photographers, magazine design companies, advertising agents, and prevailing clipping path services for their genuine work purposes.
It is a process that is applied by creating an outline or closed vector path around the object to be separated from its original background to replace it in any expected place. A 'closed vector path' or 'deep etching' technique implies isolating a specific part of a photo within the outline from its undesired background.
Removing background from an image is significant to help the visitor focus on your targeted product instead of seeing its place. Photo Clipping is also a fundamental obligation system of many image editing techniques to express the expected shape of an object by editing the individual part. We steadily believe our photo editing services will help you to reach & engage with the targeted customer.
It also called photo clipping, deep etching, image cut-out, closed vector shape – It generally a professional digital image cut-out. At CPS we outline a photo by hand and using the Photoshop pen tool. This system allows removing photos from its background. Then, it is applied, everything inside the outline is added to the ultimate cut, while everything outside is eliminated.
The advantage of it is that it helps you to change the background of your photo. That is moreover helpful to place white background for selling online. It also allows you to create different color backgrounds on your images to beautify product photo
We describe here some details on the complexity of clipping service and the techniques needed for each:
The Basic clipping is the easiest and also affordable in the graphic design area. It would be ideal for products like Books, Balls, and Phones. We can remove solid objects with few curved edges from a photo background using a simple clipping.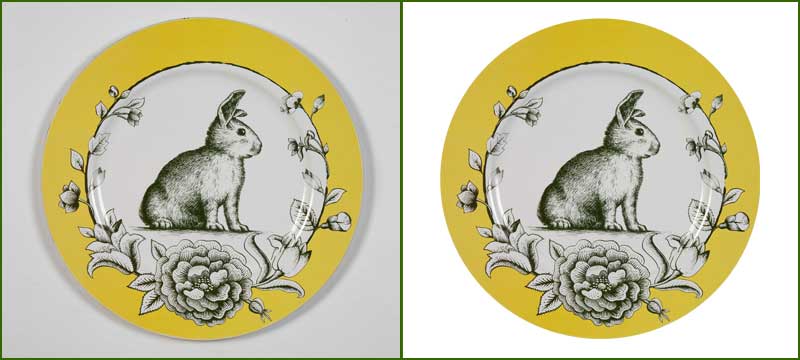 A simple clipping is a little complicated than a primary clipping path. Although it is created quickly like basic clipping, it costs just a bit more than a basic. A simple clipping is applied if a photo has more edges and curves than a basic. We can use a simple technique to remove unwanted background from the product photos like Jewelry, vesicles, and single furniture.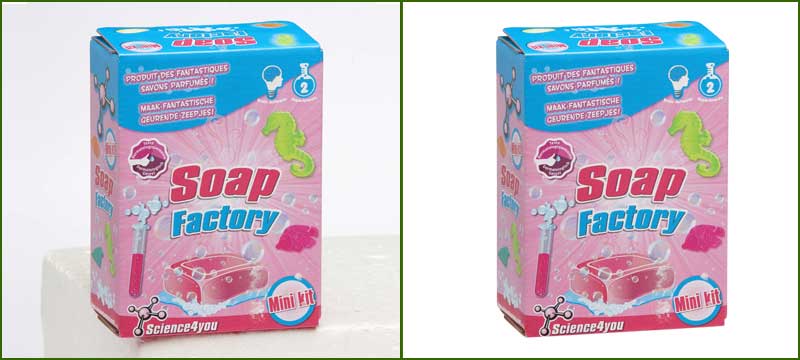 A medium clipping needs when an object with a complex edge must be removed from the photo background. Medium clipping photo are most challenging in that several paths are drawn then merged together to get the final result. If you want this type of editing, you need to spend more than simple and basic clipping. A medium clipping is ideal for removing background from grouping photos of a simple item.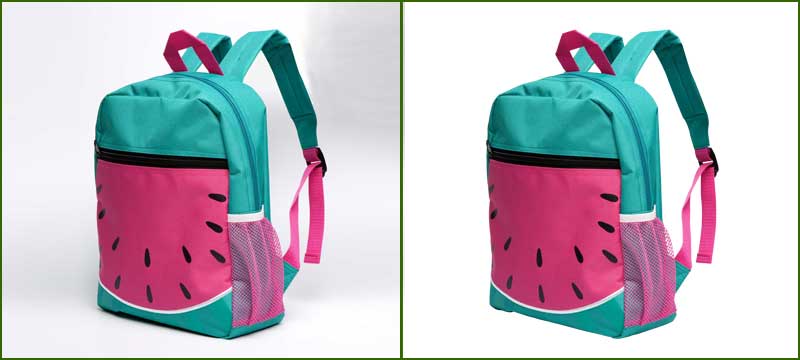 A complex clipping is needed for objects with harsh edges, many holes, and possibly multiple objects of transparency. These categories of clipping paths are so time-consuming. They cost more than simple, and medium. When fur or hair images need to remove the background, that time complex clipping required. As Models, any product with netting and complex products are ideal of complex photo clipping example.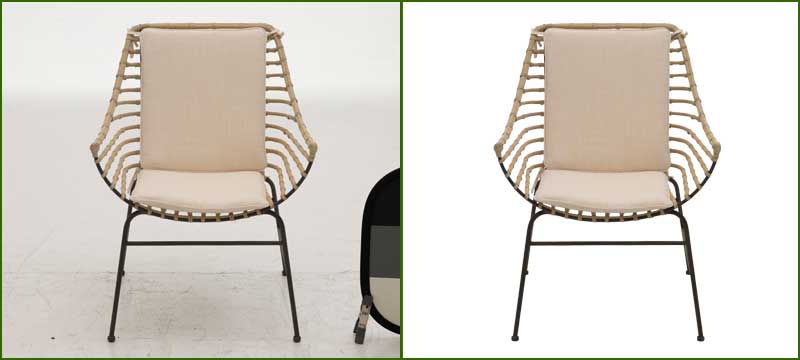 Sometimes, a photo needs so many individual clipping that a complex photo clipping  isn't enough. But a super complex clipping can handle these though photos, and it's cost is significantly higher than others. Hence, super complex, complex, medium and sometimes might also need to used image masking service to get an exact result. Very Complex Jewelry and the grouping of furry objects are the best examples of super complex clipping.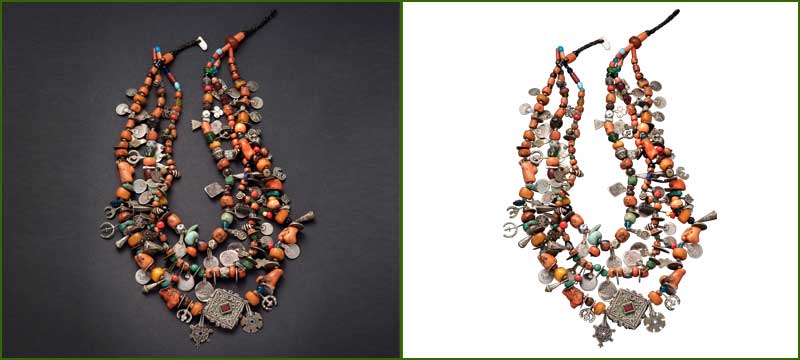 Categories Of Photoshop Clipping path:
Every photo editing provider categorizes your expected photos into fives categories based on the procedure and complexity levels. We also do it in the above. But we type the clipping path service individually for better understand to keep in mind your expectation a different way. Basic, Simple, Medium, Complex, Super complex all of the categories are unclear. Basic, Medium, Complex, or Super Complex, which type needs to process for editing their photograph? Peoples often hesitate; which section is suitable for his photo? So we have divided it by using product names such as Jewelry Clipping and Furniture Photo Clipping to better understand. Clipping Path also necessary if a photo needs to create a natural shadow.
Furniture image/photo clipping

Furniture is the beauty of a room. And people are using furniture to beautify the house, office, and shop. But also need to decorate furniture photos for attracting furniture seekers as like. If you took a furniture photograph on your camera and place it in your online store for selling without editing, of course, you will not benefit. Because, when a photographer took a photograph of your furniture product, that time the photo has many unwanted parts. So, you need to Photo cut out service to remove the unwanted object from your furniture product photo.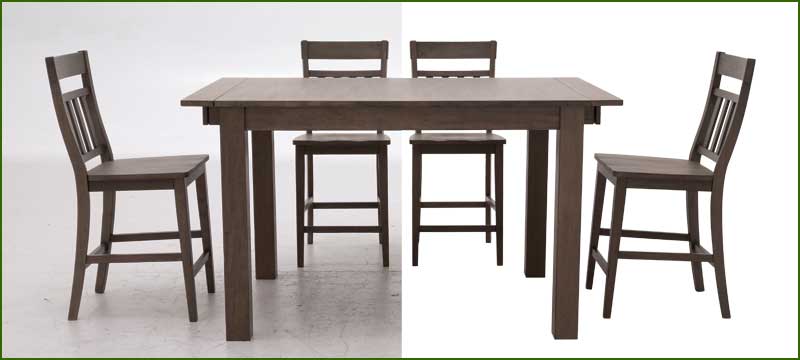 After completing the photo cut out, you can keep your furniture photo on your desired background. So, buyers are attracted by that and will buy your product, and you get money. We are always ready to help you and give you the handmade clipping service. Our team does not allow a magic tool or masking technique for removing the background for your furniture product photo.

Bicycle Clipping  Path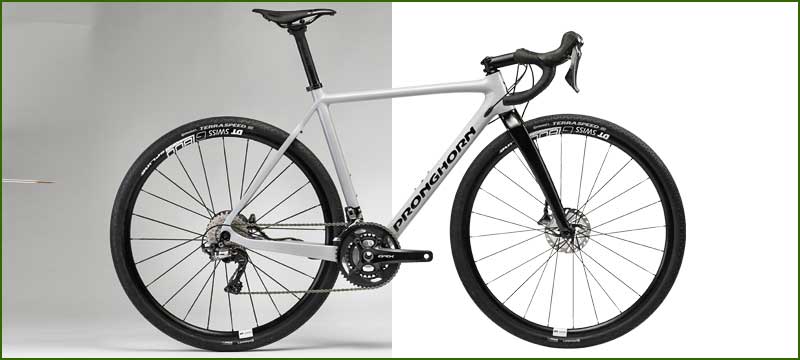 Our company has a professional image editing team. They are working professionally and create the best quality clipping using the Adobe Photoshop Pen tool. A bicycle clipping helps to remove background from the bicycle. Bicycle background change, making color background, and transparent background all tasks you can do using this service.  
Product image/photo clipping:
When a product photo required to remove the background and the need to put on the white background it that time clipping service need importantly. Without it, not appropriately remove unwanted objects from a product photo. Our company keep its mind on how to beautify your product photo and apply the advanced technique for getting the best result.
Day by day, People are fell interesting to buy products online and so, it will be a great opportunity to earn money from online sales but need to know the technique to attract the customer. We think if you can do your product photo visually attractive so, you will succeed. All the reasons our company would the first choice for editing your product images. Cause, we have an expert photo editing team. They know well of Adobe Photoshop Pen Tool. And using it for creating out line  for your product photos. So why you waste your valuable time, just knock us with your photo editing requirement and take the world-class  service from us.
Jewelry Clipping

We know that if we want to remove a background from a photo, so image cut out is recommended. A jewelry clipping is helping to make beautiful jewelry photos. Also, color correction, retouching, shadow making need cut out image vastly.
Jewelry is the symbol of beauty for girls and women. They wear Jewelry to increase their beauty. So without a beautiful jewelry product photo, you can't sell online. Clipping photo is basic but essential when needing jewelry retouching. We provide a jewelry clipping path at a reasonable price. Our starting price is $0.50USD per image. So get our photo editing service and boost your jewelry business.
How to create a clipping path in Photoshop?
The procedure of creating a clipping is discreet and time-consuming, but it produces the most exact result when the need to remove an unwanted object from an image. You can create it with the Adobe Photoshop pen tool around the product of your image that you want to isolate from the background.
When the path is finished, many options within Photoshop's paths panel offer different ways to remove the area within the path from its surroundings.
If the background needs to be removed from a photo for placement on a website, the path panel can convert the path for reusable, and also, you can be deleted the background permanently from the photograph.
If you want to place your photo in InDesign and Illustrator, the path should be active to easily modify and retain this background in Photoshop.
Who needs Photoshop Clipping Service?
The Photoshop clipping is to pick the necessary part from an image and remove the unnecessary detail. Simply put, a clipping is an image that is a selected image from a background and a boundary created around the photo. Firstly clipping can be done to change the shape of the character. Secondly, it is a unique way to remove the background of the object. Photoshop Clipping is a part of graphic design that is created using the Adobe Photoshop pen tool. It primarily used in various fields, including various industrial establishments, printing presses, magazine design, web design, development companies, online product stores, which innovate in the modern workplace.
Whether you have a few photos or a large batch from your last photoshoot, the Photoshop cut out is applicable for several reasons. First, if you want to remove unwanted objects from your latest photoshoot, it is needed.
Professional photographers with huge batches need much time to carefully edit all photos from the latest product photoshoot. But they are busy and can't edit in time, so they need a photo editing company to make perfect photo.

When need the photoshop clipping?
When need to remove the unwanted object from an image. It allows the display of product photos more beautifully online store.

If you want to hide the background from your photo without removing the background, it is helpful.

It also help select and edit fixed areas or change the shape of a picture.

A multi-clipping is used for individual regions within a photo, which can help when the image needs color correction.
If a photo has hair or fur or fuzzy edges like a teddy bear, then the clipping path cannot remove the image background. In these situations, image masking service is the best.
How to remove the background from a photo?
Photo clipping is the best method to remove the background from a photo. If you want to know how to do it yourself, check out our Photoshop tutorial about how to remove the background from an image. In this process, you place the background of an image on its layer and make the pixels around it transparent. Removing the photo in this system allows you to set your product photo against another background in Photoshop or on a website.
How to make a photo have a transparent background?
Once you create an accurate Photoshop clipping, So you can make your background transparent using the below methods:
If you want to place your photo in InDesign, you can activate the path to a Clipping to come intact in Illustrator, but the background will be transparent when the image is placed in InDesign.If you want a transparent background of your product photo, so select your path and then delete the background or make an image mask from the selection.
Importance of Photo clipping in Ecommerce Business
People feel comfortable buying products online. It being increased day by day. As a result, the eCommerce business significantly increased. Consumers are buying products from eCommerce stores by seeing the product photo. As a result, an eCommerce business development depends on a good product photo. Photo clipping service can is the best way to make a beautiful product photo. So the importance of clipping paths's very much in the eCommerce business. We provide the best quality image cut out service for eCommerce product images. Our professional photo editors can bring life to your dull product photos. So take our professional eCommerce image editing and boost your eCommerce business. 
Photo Editing services at CPS-Inc.
Our professionally trained photo editors in Bangladesh have a lot of experience in providing graphic design services. They are highly skilled in Photoshop's Pen Tool, which allows defining the exact Photoshop clipping. We zoom the photos as much as 300% when creating each clipping. This helps us to have a sufficient anchor point to sustain the natural shape of the photo. Having too many or too few anchor points make a picture not look natural, and the cut-out of the image is inadequate.