A clipping path is a complete shape usually drawn by a Photoshop pen tool that forms a closed vector path to separate a targeted part of an image. It is a widely used term in the photography industry that is the first step to starting any editing or manipulation of an image. 
Clipping is the supreme technique that assists image editors in eliminating any spot from a 2D photo. It assures them that their object is free from unwanted background. And they will be able to replace it in different backgrounds where they need it.
Professional photographers, eCommerce businesses owners, Media agencies, Graphic design companies, Photo studios, Magazine design companies, Advertising Agencies, and Social media managers need this service for their editing work purposes.
A clipping path is a process that is applied for creating an outline or closed vector path around the object to be separated from its original background to replace it in any expected place. A 'closed vector path' or 'deep etching' technique implies isolating a specific part of a photo from its undesired background within the outline.
The advantage of it is that it helps you change the background of your photo. It is more helpful for replacing the white background for your e-commerce product to sell online. The process also allows you to create different color backgrounds on your images to beautify product photos.
The digital method of cutting an item from a photo is well known in the professional sector in different parts of the world as follows:
Silo path, Multi-path, Deep etching, Image cut-out, Closed vector shape, Image clipping, Closed vector path, etc.
Categories of Clipping Path Depending on Complexity
There are many kinds of clipping paths depending on the level of complexity. They are as follows:
Basic clipping is the easiest and starting process in the graphic design area. We can isolate the solid objects with a few curved edges from a photo background using a basic clipping. The process is ideal for products like Books, Balls, Phones, etc.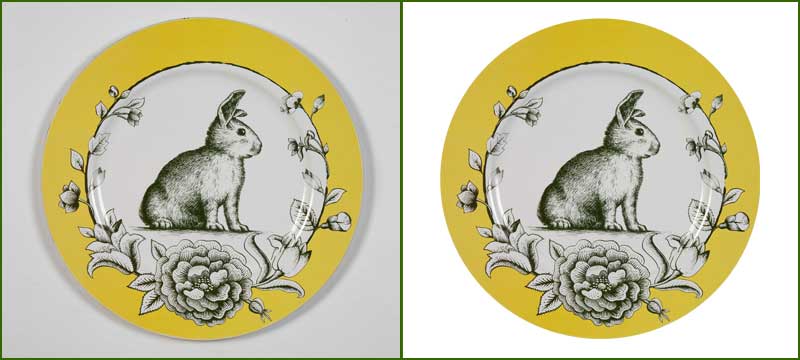 A simple clipping is a little more complicated than the basic method. Although it is created quickly like basic clipping, it takes time just a bit more than a basic. It is applied if a photo has more edges and curves than a basic one. We can use this technique to remove unwanted background from the product photos like jewelry, vesicles, and single furniture.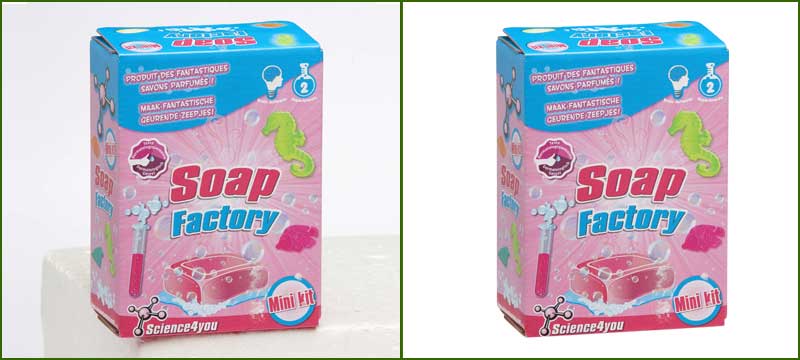 A medium clipping is implemented when an object with a complex edge must be removed from the photo background. The most challenging part is that several paths are drawn here and merged to get the final result. If you want this type of editing, you need to spend more time than simple and basic clipping. A medium clipping is ideal for removing background from grouping photos of a simple item.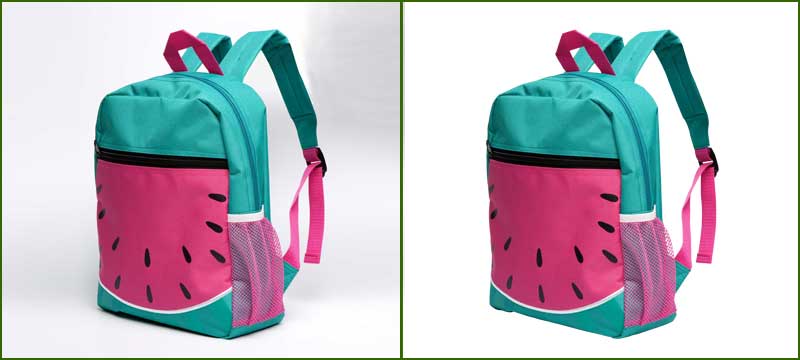 Complex clipping is needed for objects with harsh edges, many holes, and possibly multiple objects of transparency. These categories of clipping paths are so time-consuming and required for the implementation of more advanced skills. Any product with a net, grouping multiple clothing items, furniture sets, strollers, etc., is ideal for complex photo clipping examples.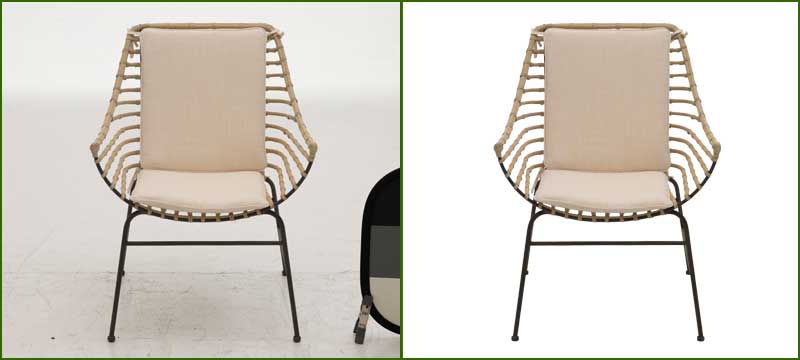 Photoshop graphic design provider companies categorize your expected photos into the above categories based on the procedure and complexity levels. We also do it in the same way. But we type the clipping path service individually for better understanding to keep in mind your expectation in a different way. All of the described categories are not transparent. Basic, Medium, Complex, or Super Complex, which type would most suit your photo editing? People are often hesitant; Which section is suitable for editing his image? So we have divided it by using product names such as Jewelry Clipping and Furniture Photo Clipping to understand better. Clipping Path is always necessary if your images need to create a natural shadow.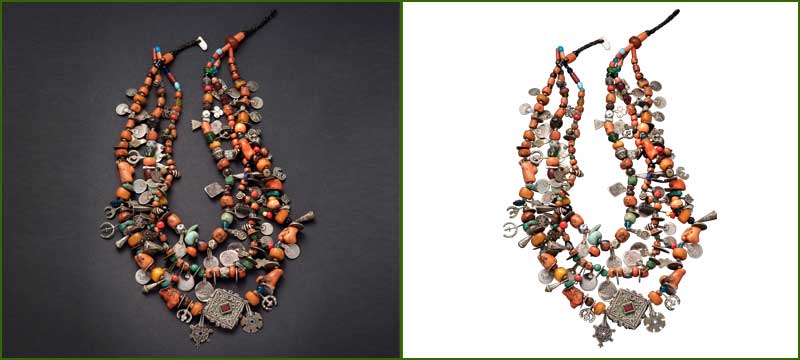 Categories Of Photoshop Clipping path:
Every photo editing provider categorizes your expected photos into fives categories based on the procedure and complexity levels. We also do it in the above. But we type the clipping path service individually for better understand to keep in mind your expectation a different way. Basic, Simple, Medium, Complex, Super complex all of the categories are unclear. Basic, Medium, Complex, or Super Complex, which type needs to process for editing their photograph? Peoples often hesitate; which section is suitable for his photo? So we have divided it by using product names such as Jewelry Clipping and Furniture Photo Clipping to better understand. Clipping Path also necessary if a photo needs to create a natural shadow.
Furniture image/photo clipping

To lead the eCommerce sector, you should display your furniture images on your website with a gorgeous look. But, when you take a furniture photo with your camera and upload it to your online store for selling without editing, you will not be benefited from it. Because when a photographer takes a photograph of your furniture product, the photo has many unwanted parts. So, you need to take an image cut-out service to remove the unwanted object from your furniture product photo.
By taking Furniture Photo Clipping, you can upload your furniture photo to your desired background. So, consumers will be attracted by your product. They will buy your product, and your ROI will increase rapidly. We are always ready to help you and give you a handmade clipping service. Our team does not allow a magic tool or masking technique for removing the background for your furniture product photo.
Bicycle Clipping  Path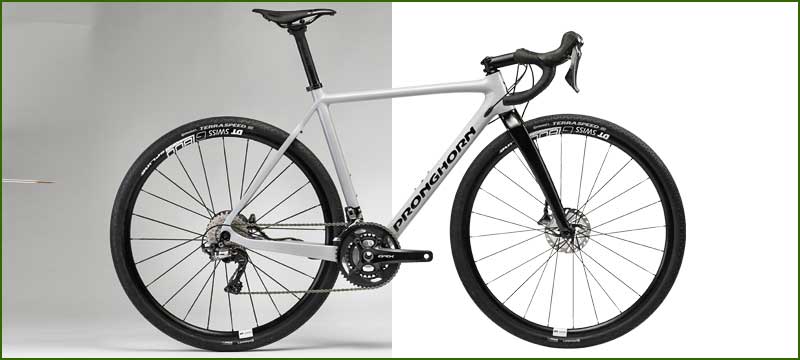 A bicycle clipping helps to clip the bicycle from its original background. Then you can easily change its background. In addition, you can do all the work, including color correction and white background, using this service. Our company has a professional graphic design team. They work professionally and provide the best quality clipping using the Adobe Photoshop Pen tool.
Product photo clipping:
Nowadays, people are highly interested in buying products online. So, it will be a great opportunity to earn money by boosting online sales. But, you should know the technique to attract online shoppers. We think if you can make your product photo visually attractive and more gorgeous, you will succeed—all the reasons our company would be the first choice for editing your product images. Because we have an expert image editing team, they are highly adept at Adobe Photoshop Pen Tool. And using it for creating vector paths for your product photos. So why do you waste your valuable time, knock us with your photo editing requirement and take the world-class service from us?
Jewelry Clipping

A jewelry clipping helps to make beautiful jewelry photos. Also, color correction, high-end retouching, shadow making for your jewelry may need clipping path service vastly.
Jewelry is the symbol of beauty for girls and women. They wear jewelry to increase their beauty. So without a beautiful jewelry product photo, you can't attract your potential customers and sell online. Clipping an image is basic, but it is essential when needing jewelry retouching. We provide a jewelry clipping path at a reasonable price. Our starting price is $0.50USD per image. So take our photo editing service and boost your jewelry business.
How to create a clipping path in Photoshop?
Creating a clipping is discrete and time-consuming, but it produces the most exact result when the need to remove an unwanted object from an image. You can make it with the Adobe Photoshop pen tool around the product of your photo that you want to isolate from the background.
To draw a clipping path in Photoshop, you have to install Photoshop on your computer. Then, open your photo in Photoshop, select the pen tool, and start to draw an anchor point around the object to get an outline.
When the path is finished, many options within Photoshop's paths panel offer different ways to remove the area within the path from its surroundings.
If the background needs to be removed from a photo for placement on a website, the path panel can convert the path for reusable, and also, you can delete the background permanently from the photograph.
If you want to place your photo in InDesign and Illustrator, the path should be active to modify and retain this background in Photoshop easily. To know more details about how to create a clipping path in Photoshop. Click Here.
Who needs Photoshop Clipping Service?
Photoshop clipping is to isolate the necessary part from an image and remove the unnecessary detail. Firstly clipping can be done to change the shape of the character. Secondly, it is a unique way to remove the object's background. Photoshop clipping is a part of graphic design created using the Adobe Photoshop pen tool. It is primarily used in various fields, including industrial establishments, printing presses, magazine design, web design, development companies, online product stores, which innovate in the modern workplace.
Whether you have a few photos or a large batch from your last photoshoot, Photoshop deep etching is essential. But, first, if you want to remove unwanted objects from your latest photoshoot, it is needed.
Professional photographers with huge batches need time to edit all photos from the latest product photo shoot carefully. But they are busy and can't edit in time, so they need a professional photo editing company to make a perfect photo
When need the photoshop clipping?
It is essential when needed to remove the unwanted object from an image. Clipping is easier to use for separating the product from the background by this service when the edges are defined and clear.
 A multi-clipping path is used for individual regions within a photo, which can help when the image needs color correction. It is helpful when you want to hide the background from your photo without removing the backdrop. It also helps select and edit fixed areas or change the shape of a picture.
 The service will put you at the forefront of creating ghost mannequin/neck joint effects for your products. Ghost mannequin service creates an illusion to the buyer to interest them to see the outlooks and its description. A product has different sizes and shapes. Image clipping helps add or remove a feature from a product image and separate objects from a photo.
When is the silo path not adequate?
How to remove the background from a photo?
The clipping path technique is the best way to remove the background from a photo. If you want to know how to do it yourself, check out our Photoshop tutorial about how to remove the background from an image. In this process, you place the background of an image on its layer and make the pixels around it transparent. Removing the photo in this system allows you to set your product photo against another background in Photoshop or on a website.
How to make a photo have a transparent background?
After creating an accurate Photoshop clipping, you can make your background transparent using the below methods: If you want to place your photo in InDesign, you can activate the path to a Clipping to come intact in Illustrator, but the background will be transparent when the image is placed in InDesign.If you want a transparent background for your product photo, select your path and delete the background or make an image mask from the selection.
Importance of Photo clipping in Ecommerce Business
In this modern era, everyone feels comfortable buying products online. It is increasing day by day. As a result, the eCommerce business significantly increased. Consumers are buying products from eCommerce stores by seeing the product photo. So, an eCommerce business development depends on a stunning product photo. Image cut-out service can be the best way to make a beautiful product photo. So the importance of clipping paths is very much in the eCommerce business. At Clipping Path Service Inc, we provide the best quality image clipping service for eCommerce product images. Our professional photo editors can bring life to your dull product photos. So take our professional eCommerce image editing service and boost your eCommerce business.
Our professional Photoshop graphic designers have a lot of experience providing image editing services. They are highly skilled in Photoshop's Pen Tool, which allows for defining the exact Photoshop clipping. When creating each clipping, our designers zoom the photos as much as 300%. It helps them draw a sufficient anchor point to sustain the natural shape of the picture. So, we always provide high-quality image editing services to our esteemed clients at a reasonable price without compromising any editing quality.