About Clipping Path Service Inc
About us: We ensure service to our customers and world service. Fast, high-quality, professional photo editing services at a reasonable price and promise of 100% job satisfaction – these have made us the best-outsourced image editing company in the world. We provide all types of Photoshop services like clipping path service, image masking service, background removal, and eCommerce image editing.
AT CLIPPING PATH SERVICE INC, WE'RE COMMITTED TO:
Quick Service

We have 150+ professional graphic designers. And they work 24 hours a day in three different shifts. As a result, we can handle up to 5,000 images per day for clipping paths or background removal. We'll send you a quote within 30 minutes and we can deliver your finished photos within your time-frame.
Reasonable Price

Our starting price is only $0.50 USD per image. As a result, we demand that we are an affordable image editing provider. Customers are happy to receive our services at a reasonable price. Our prices are always low and fair. We have equipped the pricing table for a better understanding of our service costs.
Ensure Quality

We ensure high quality photo editing services. Our graphic designers have good experience in Adobe Photoshop. We provide 100% quality and professional clipping path services worldwide. Our designers edit a single photo manually and we do not believe in automatic editing.
How We Started?
Our CEO is a professional graphic designer and he knows all kinds of image editing needs. He worked at home for the client by himself. And wondered how he could set up an offshore image editing company.
It was a memorable day for him that a client offered him that he could handle if he gave a huge size image for the clipping path. She wants some time to think. In 2011 he founded Clipping Path Service Inc and hired 10 graphic designers to work with him.
Today, Clipping Path Service Inc is providing all kinds of photo editing requirements. Clipping Paths, Image Missing, Background Removal, Photo Reconstruction and eCommerce Image Editing are our listed services. We have 150+ image editing experts who are working diligently to ensure quality.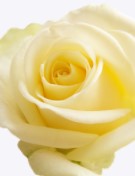 Clipping Path Service Inc is a model of image editing platform. Our clients has been profit their business by took our high-quality, professional, and affordable Photoshop services. We have 150+ Photoshop experts are providing all types of image editing tasks. Clipping path, color correction, image masking, neck joint, photo retouching, background removal, and eCommerce image editing service we providing reputedly around the world. We believe clients success means is our success. So we are dedicated to provide high-quality work.
1020000
Total Edited Files
Know about our experienced in image editing
Our graphic designers are very experienced in the field of photo editing. Most of them have graduated from reputed graphic design institutes. They have been working in the Photoshop services area for over 10 years. As a result, they are gaining extensive knowledge in clipping path services, image masking, background removal and photo reconstruction services. And they provide the best quality and professional image editing services following the buyer's instructions.
Background Removal Service
Car Iamge Editing Service
Here we explain the answers to some common questions. So by reading our general FAQs you can get an idea about our company. Clipping Path Service Inc has already earned respect by quality of service, reasonable prices and customer support. We work around the world and provide quality Photoshop services. Clipping path, image masking, background removal and eCommerce image editing you can quickly get from us.
We located at Bangladesh also have Branch in USA, and Spain. We mainly operate it from BD. We provide low cost clipping path around the world.
We have 150+ professional graphic designers and they working delicately to get best quality clipping path work.
We can handle 5000 images p0er day for clipping path or background removal.
We give up to 30% off for bulk images.